Stop Garnishments | Keep Your Hard Earned Money!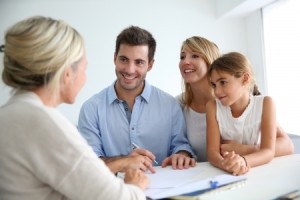 Are you being threatened with garnishment because you fell behind financially due to medical problems, divorce, an auto accident, or being downsized or laid off from work?
They Garnished My Paycheck!!!!
When you get sued or garnished …Don't just sit there…take action!! Contact us now!!! Book your Appointment Online or call us now. One of the more common ways people come to us at Kallabat and Associates, P.C. is when they realize that their paycheck is being garnished. That shocking garnishment usually is just the motivation that is needed to take care of this problem that they have put off for far too long.
How Did I Get Garnished
People think only taxes can turn into a wage garnishment. That's not true!! Any judgment holder — someone that has sued you for something and won — can garnish your wages.
This means that any credit card bill, an automobile repossession deficiency balance, any tax bill, a landlord that didn't get paid, a small claims court matter that you lost as judgment, or even a major lawsuit about a car accident or something else. People are usually surprised that a credit card debt can turn into a garnishment. It's true!! All that has to happen is that the company or person sues you, which they'll easily win (you promised to pay and then you didn't pay). And now they garnish and it's a done deal.
This is a Business Decision Regarding Personal Debt
Its understandable to put off facing something as like a debt problem. There are many emotions people go through about bankruptcy. These range from feelings of guilt regarding the over-spending and inability to pay their bills to inadequacy about one's ability as a money manager or income earner. Of course, it's usually topped off by the frustration and anxiety brought on by telemarketing specialists and the ultimate: helplessness over a situation that is regarded as having no solution. As a result, people do what many of us do when an unpleasant and emotion-filled situation is calling out our attention: we put it off for another day and move to something that is less stressful. Bankruptcy will stop garnishment immediately!!!!!
Contact John and Jeffrey Kallabat at the Bankruptcy Legal Center
Call • Free Consultation • Email
Only when circumstances become desperate, do they demand immediate response. A wage garnishment is something that takes credit card debt or a judgment not just out of the deep freeze, but throws it on the front burner. Not many people can survive on 25% removed from their take-home pay OUT OF EACH PAYCHECK!!! Just think that is half of your wages each month!
Bankruptcy will stop garnishment immediately!!!
For a free consultation, call John and Jeffrey Kallabat at Kallabat & Associates, P.C.
What to Expect With a When they Garnish your Wages
So, what happens once some creditor or collection agency has decided they want to collect from you? Well, first, they have to sue you in a lawsuit. You may or may not know this is going on, depending on how much you've moved around, or how low of a profile you keep. They win the lawsuit, since you promised to pay, and you haven't paid the creditor yet. With this new victory, a judgment — they can now garnish you!!! This can include but is not limited to seizing your bank accounts, intercepting your tax refund, and of course, taking part of your paycheck . . . the garnishment of your wages. Bankruptcy will stop garnishment immediately!!!!!
Stopping Wage Garnishment: Your Options
There are a few ways to stop garnishing of your wages. First, you can quit your job. That might stop the wage garnishment, but no one wants to quit their job in this economy!!! Of course, you are no longer giving them one-quarter of your pay check, but on the other hand, you are now missing the other 75% of it. Even if you get another job, it's just a matter of time until the creditor finds you and the garnish process starts all over again.
Another possible solution is to pay the judgment. But you probably do NOT have the money!
Bankruptcy will stop garnishment immediately!!!!!
Call John and Jeffrey Kallabat at Kallabat & Associates for a free consultation .
This may be helpful if you have other debts that may try the same route, or your credit is not otherwise pristine and perfect. If your credit is already bad, filing bankruptcy is a quick, powerful solution that is cheaper than trying to settle the debt for the lump sum they'll demand, saving you thousands of dollars.
What to Expect: Bankruptcy to Stop the Wage Garnishing
The first thing to understand is the idea of the "automatic stay" in US Bankruptcy law. It is the legal mechanism that kicks in as soon as your bankruptcy petition and paperwork is filed with the bankruptcy court. As of that moment, no creditor you owe money can contact you Also at that moment, no one can collect. They cant garnish your checks and take your money.
But, how will they know what you've done? The people who are garnishing will need to find out about your filing bankruptcy. Normally, this will take minutes, if you are being garnished. In garnishment situations our office will immediately fax over a copy of the automatic stay to the creditor. You will need to let your Human Resources or Payroll Department know about your bankruptcy filing.. There is even a possibility that you can recover the funds that were garnished
Free Consultation • Call Toll Free • Email
To find out what Kallabat & Associates P.C. can do to help you stop foreclosure and get a fresh financial start, please call or Email us today for a free consultation.
"We are a debt relief agency. We help people file for bankruptcy relief under the Bankruptcy Code."