Stop Foreclosure | Keep Your Home!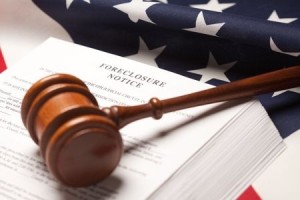 Owning your own home is living the American dream, but, for many people in Michigan, owning a home that you cannot afford turns that dream into a nightmare.
According to data reported by the Detroit media, Michigan's foreclosure rate ranked third nationwide in late 2013, with more than 31% of all property sales resulting from a foreclosure in the Detroit-Warren-Livonia area.
And in Nov of 2014 Wayne County treasurer began foreclosure proceedings on a stunning 76,000 properties, including 62,000 in Detroit,
Are you having nightmares about losing your home to foreclosure? Please contact Kallabat & Associates, P.C. in Farmington Hills today for a free consultation. We can help.
Experienced. Aggressive. Caring.
Call (800) 657-2228 or Email • Free Consultation
Our attorneys are lifelong residents of Oakland County and have more than 20 years of combined experience helping people in the Detroit area through personal bankruptcy. We understand the emotional turmoil and fear homeowners feel when they are confronted by the prospect of losing their home.
John Kallabat and Jeffrey Kallabat can explain how mortgage foreclosure happens, how it can be avoided, what remedies Chapter 7 and Chapter 13 bankruptcy may offer and whether filing bankruptcy might be the right course of action for you.
Chapter 7 or "liquidation" bankruptcy may be your best option if you are current on your mortgage and want to KEEP YOUR HOME Chapter 7 bankruptcy is also an option if you wish to give up your home and not be responsible for mortgage deficiency balances.
If you have a reliable source of income and think you can catch up with your home loan with a manageable monthly payment plan over the next three to five years, Chapter 13 or "reorganization" bankruptcy may be your best option.
It takes approximately 60 to 90 days of mortgage delinquency to begin foreclosure of a property in Michigan.
Filing for bankruptcy puts an immediate stop to foreclosure proceedings.
Michigan has a right of redemption, which allows someone whose property has been foreclosed to reclaim that property by making payment in full for the unpaid balance plus costs, but once the foreclosure takes place bankruptcy cannot save the home.
Free Consultation • Call (800) 657-2228 Toll Free • Email
To find out what Kallabat & Associates,P.C. can do to help you stop foreclosure and get a fresh financial start, please call or Email us today for a free consultation.
"We are a debt relief agency. We help people file for bankruptcy relief under the Bankruptcy Code."