Bankruptcy Services | Detroit | Southeast Michigan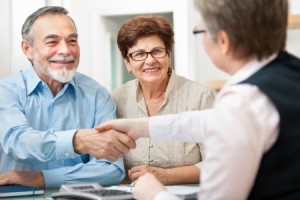 For many people struggling with debt or facing a mortgage foreclosure, bankruptcy provides the immediate and long-term solutions for which they are looking. If you think personal bankruptcy may be right for you, an experienced lawyer can help you answer your questions in order for you to make the right decision. At Kallabat & Associates, P.C., we help people throughout Southeast Michigan get the credit counseling they need and the fresh start they deserve.
Financial problems are stressful and can have adverse affects on every area of your life. Whether they result from losing a job, divorce, medical problems or mounting credit card debt, the load can feel debilitating.
You Have Options
If you are overwhelmed by financial problems, and are feeling afraid, embarrassed or uncertain about what to do, please contact the Kallabat & Associates, P.C. today for a free consultation. Our dedicated personal bankruptcy attorneys will work hard to help you solve your financial problems on your way to a financial fresh start. There is life after bankruptcy.
Knowledgeable. Assertive. Supportive.
Free Consultation call (800) 657-2228 • Email
Kallabat & Associates, P.C. is located in Farmington Hills. We provide bankruptcy services to clients throughout southeast Michigan and have experience handling hundreds of bankruptcy cases, involving debt ranging from several thousand to several million dollars.
Our Attorneys
Our attorneys, John Kallabat and Jeffrey Kallabat, are lifelong residents of Oakland County. Personal bankruptcy has been a primary focus of their legal practice since 1994. It was a natural choice for both of them. They have both earned degrees in finance at Wayne State University Business School in Detroit before going on to law school.
Chapter 7 and Chapter 13 Bankruptcy
If you are searching for help with debt relief and are uncertain whether Chapter 7 or Chapter 13 is right for you, please contact our law offices today. Let attorneys John Kallabat and Jeffrey Kallabat explain the differences, how the personal bankruptcy process works, how long the process might take and what you can expect when the process is over.
Free Consultation • Call (800) 657-2228 Toll Free • Email us
To find out what Kallabat & Associates can do to help you stop foreclosure and get a fresh financial start, please call or Contact Us us today for a free consultation.
"We are a debt relief agency. We help people file for bankruptcy relief under the Bankruptcy Code."
From offices in Farmington Hills Michigan, our law firm represents clients in Detroit and neighboring southeast Michigan cities including Livonia, Dearborn, Plymouth, Southfield, Pontiac, Troy, Novi, Royal Oak, Mount Clemens, Warren, Sterling Heights, Auburn Hills, Center Line, St. Clair Shores, Howell, Taylor, Utica, Brighton, Redford, Farmington and Waterford; throughout Oakland County, Wayne County, Genesse County, Macomb County, Livingston County, Washtenaw County; Genesee County and in Michigan statewide.