Personal Bankruptcy Attorney | Detroit | Southeast Michigan
Straightforward Answers During a Difficult Time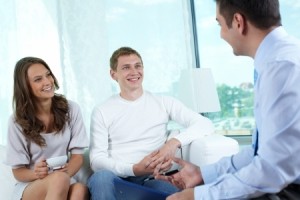 Bankruptcy can happen to anyone. Michigan has been suffering from an increasingly challenging economy for a long time. The cornerstone of the Michigan economy has been laying off employees and cutting back on benefits for the past several years – affecting thousands and thousands of families. The financial hardship can feel like a ton of bricks, and the loss of your assets or your home can be devastating.
Most Bankruptcy filings are caused by medical problems, job loss, divorce and separations; or by a combination of these events. You probably feel overwhelmed by debt…stressed by collection calls…feel out of control and at a loss over what to do.
Bankruptcy law is designed to relieve the stress of financial problems.
The first step to is learn about your options. If you are going through difficult financial times and think bankruptcy might be your only way out, the knowledgeable and understanding lawyers at  Kallabat & Associates, P.C. can help you. There is life after personal bankruptcy.
Please contact us today for a free consultation. From our law offices in Farmington Hills, we offer skillful, experienced legal representation and friendly, personal service to people in Oakland Country, Genessee County and throughout the metropolitan Detroit area.
Knowledgeable. Assertive. Supportive.
Free Consultation call (800) 657-2228 • Email
Bankruptcy was designed to give consumers a fresh start. Over the years, bankruptcy laws and the effects of filing bankruptcy has changed. In the past, individuals caught up in bankruptcy were often stigmatized by their peers and by creditors. Bankruptcy had the power to cause significant damage to a person's financial standing.
For the past 20 years, credit has become increasing easy to obtain and has become a way of life for most Americans. Due to changes in the law, people can begin re-establishing credit within months of filing for bankruptcy and move forward with a fresh financial start.
We are a Personal Bankruptcy Law Firm
Our attorneys offer more than 20 years of combined experience. They are lifelong residents of Oakland County who have earned a strong reputation for their high standards and ability to protect the rights and best interests of the people they serve.
"We are a debt relief agency.
We help people file for bankruptcy relief under the Bankruptcy Code."